Nick Speed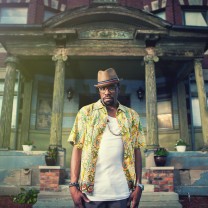 Categories : DJs, Embarco Artist, Hip Hop
Release Date: January 2, 2015
Description
Nick

Speed

is no stranger to the limelight. His first major publicity began when he was only four years old, appearing on the front page of the Washington Post after being honored by President Ronald Regan for his accomplishments as Washington D.C.'s youngest on-air radio personality. As the son of an American music pioneer,

Nick

Speed

has been surrounded by music his entire life.

In August 2007, Nick Speed released the D-Tour Mixtape which showcases his versatility as a producer as well as an emcee. The double CD features many of Speed's collaborations with mainstream stars like 50 Cent and Lloyd Banks, but also displays the talents of other Detroit artists such as 87 and Fes Roc.
During his time at g-unit Nick developed a relationship with Dr Dre protege at the time Bishop Lamont and despite both parties no longer being associated with g-unit/aftermath they recently collaborated on a record called "Don't Stop" featuring Mopreme Shakur [7]
At the end of 2013

Nick

's album 'The Beat Down' went to #1 in the UK he aims to get over their very soon, the album was initially only released on Vinyl.

Nick

stated in 2014 he has new music coming with Bishop Lamont, B-Real, Joey Badass and Danny Brown among many others.

Nick

now has his own show live on Hip-hop Detroit 107.5 'Pres Play Live'. Stay tuned for

Nick

's new solo material and  the upcoming release of his next album